Tuesday, May 17, 2022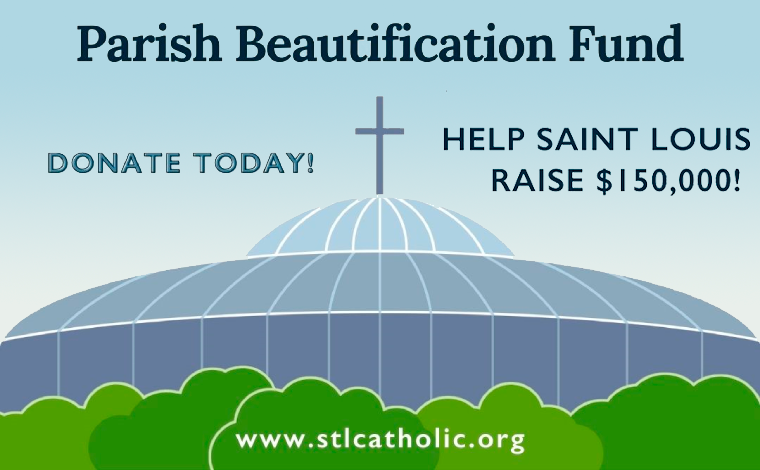 As our beautiful Saint Louis Parish reaches 60 years in existence, we know it is time to refresh and renew some spaces. We will soon be undergoing the extensive and necessary repairs to the roof on our Main Sanctuary building, as well as other buildings on our campus. Carpeting, pews, and windows will also need to be replaced to improve sound, comfort, and security. Please assist us in this endeavor so that together we can preserve our parish for many generations to come.
Visit our website by CLICKING HERE or use the QR Code in our bulletin to make your gift to the "Parish Beautification Fund" today.
Thank you for your prayers, support, and generosity.